Counselling and Therapy
in Wokingham, local to Earley, Woodley, Finchampstead, Reading and Bracknell


Counselling and Therapy in Wokingham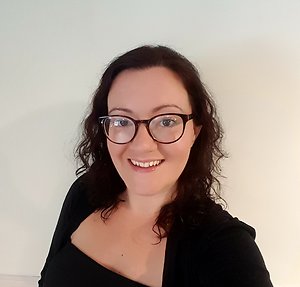 People come to counselling for many different reasons. You may have something specific that you are looking to change or gain help with. It may be that you are feeling stuck, experiencing feelings of depression, anxiety, uncertainty and feeling overwhelmed. You may have or are still experiencing a traumatic time in your life. Maybe you are looking for an opportunity to get to know yourself better and to understand why specific people, events, scenarios cause you to behave in the way that you do.

Counselling allows you to do all of these things, it is a time for you, it is an invitation to escape distractions, pressures and your external demands and explore who you are.


Counselling can, I believe be an incredibly valuable tool to help you, regardless of the issue or length of time you would like to commit to therapy.

I am a clinical supervisor and Integrative counsellor, this means I am trained in using and incorporating different psychotherapy approaches and models in my counselling practice. I combine three established counselling and psychotherapy approaches. These are Psychodynamic, Person Centred and aspects of CBT (Cognitive Behavioural Therapy). I am able to adapt the most beneficial aspects of these approaches to tailor the work we do in therapy to your individual needs.

I believe relationships are at the heart of what it is to be human and so the core emphasis of my therapeutic approach is relational. This means I provide a warm, non judgemental approach to counselling. I can work with you to explore the significant relationships in your life, whether that be with family, friends, work colleagues or partners, as well as the relationship you have with yourself.

I have several years experience working with individuals experiencing depression, low mood, anxiety, anger management, loneliness, trauma, relationships, family issues, low self esteem, stress, panic attacks, bereavement and loss, self harm, physical, emotional and sexual abuse and assault. I am an LGBTQ+ affirmative counsellor and have experience in working with individuals who would like to explore their relationships, gender and identity.

I am a registered counsellor with The British Association of Counselling and Psychotherapy (BACP) and a therapist member of the Counselling Directory as well as a Counselling Supervisor .

As an integrative counsellor, I can work with individuals in an open ended manner, where we don't set a limit on the number of sessions you see me for. I also provide short term and time limited therapy, this can be helpful for individuals who would like to work on something more specific for a set period of time during our counselling sessions. You may not have a sense of how you would like to work at the beginning of our therapy, this is something we can explore and review on a regular basis. Click here to email me to arrange an initial session.

I am a counsellor and supervisor based in Wokingham and see clients from Wokingham and the surrounding areas, including Finchampstead, Bracknell, Reading, Woodley and Earley as well as working online. Find out more about me and my approach as a therapist.