Sarah Comerford BSc (Hons), QCG, AdvDip, MBACP
It is essential that your counsellor is someone with whom you feel safe and able to share important parts of your life with, without fear or judgement. I understand that this can be an incredibly difficult and daunting process.

I am passionate about providing an open and safe environment for you so that you can get the best out of our time together: in order to facilitate this, our initial meeting will be for you to get to know me and for us both to gain a sense of whether you feel comfortable with us working together to help achieve your desired outcomes.

As an integrative therapist, I can work with a number of issues or concerns. You may have something specific you would like to work on in counselling or you may feel unsure of where to start. We can explore this further in your initial session and agree on how we could work together in the future. There is no commitment on your part to arrange further sessions after our initial meeting.

I also work as a clinical supervisor, if you are a therapist or counsellor and are looking for supervision, you can find out more here

I have several years experience of working with with, but not limited to, issues around depression, anxiety, relationships, low self esteem, family issues, loneliness, stress, panic attacks, career and employment, bereavement, self harm, abuse, trauma, homophobia, bullying, gender and sexual identity. I am an LGBTQ+ affirmative counsellor and have experience in working with individuals who would like to explore their relationships, gender and sexual identity.

There may not be one specific thing you are experiencing or that you can pinpoint. Some examples of feelings and experiences that I often work and support people with, include: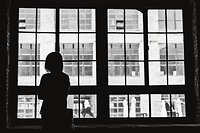 Low self esteem and self worth Feeling unworthy, not good enough, unlovable, ugly, need to prove yourself, need to please others. These may be some of the beliefs and feelings you hold about yourself.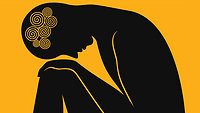 Depression You may be experiencing a persistent low mood, feelings of apathy, lethargy, noticing a lack of enjoyment in things that would normally lift you.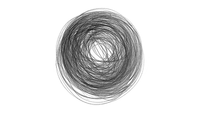 Anxiety You may feel on edge regularly, experience heightened senses, experience panic attacks, feeling a persistent or regular sense of unease, fear and/or dread and racing thoughts.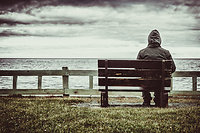 Loss, grief and bereavement We can experience loss in many different ways; through death, loss of a job, loss of hope, loss of security and safety, loss of faith, loss of a relationship. We feel grief for these losses which may feel overwhelming and isolating.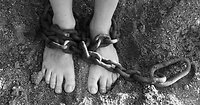 Trauma and Abuse Gabor Maté, a leading trauma physician comments 'Trauma is not what happens to you; it is what happens inside you as a result of what happens to you.' The wounds you develop because of the traumatic experience/s you have had can be healed.